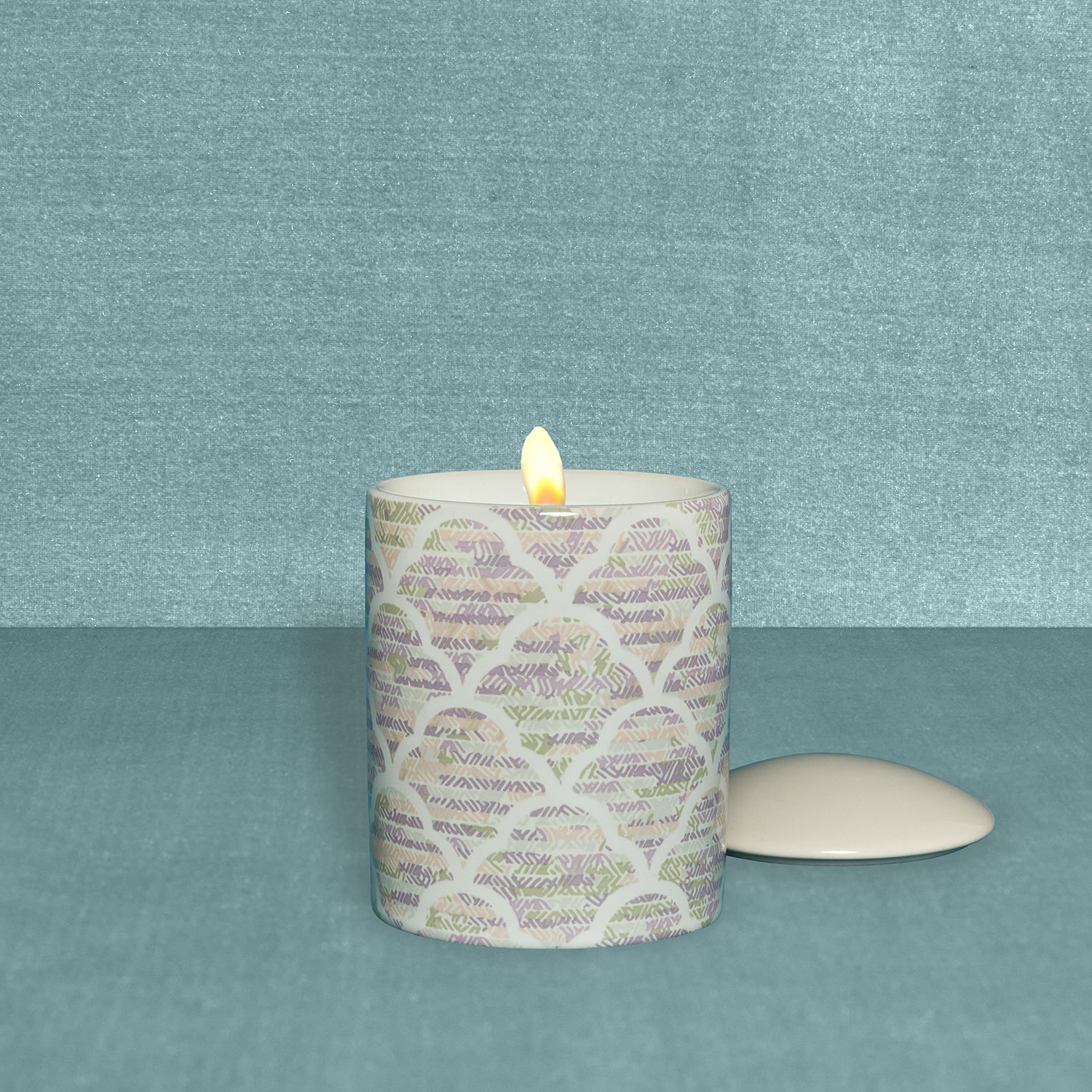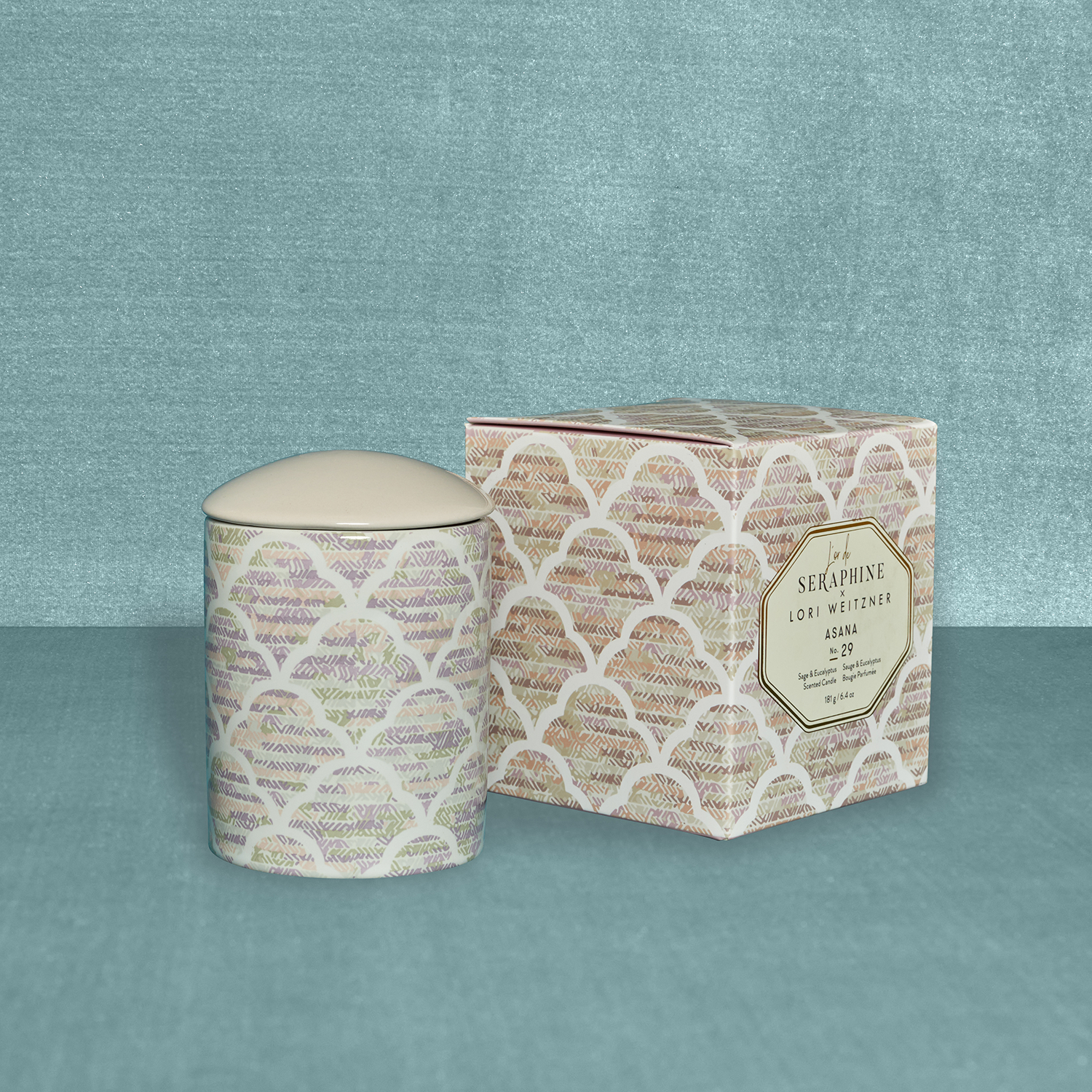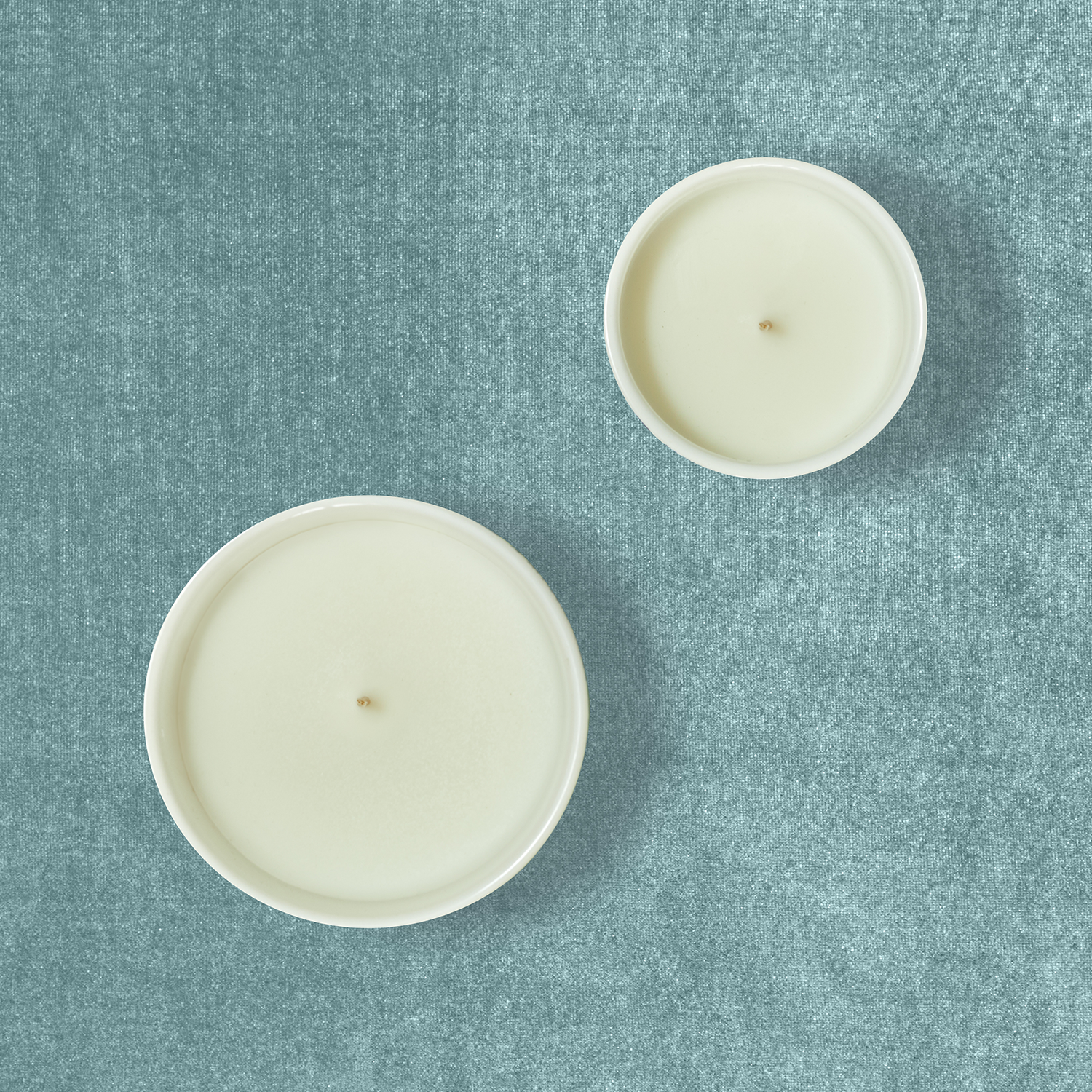 No. 29
Asana Candle
Warm & Fresh
The Vibe
That post yoga class glow.
Smells like
Sage, Eucalyptus
Sage, eucalyptus, and rosemary
• Notes: sage, eucalyptus, and rosemary
• Volume — Medium: 6.4 oz. / Large: 17 oz
• Burn Time — Medium: 45 hours / Large: 80 hours
• Reusable ceramic container 
• Gift-boxed
• 100% organic cotton wicks
• Sustainably Sourced Ingredients
THE STORY BEHIND THE PRINT
Asana is one of four candles in the Lori Weitzner collection. The scalloped pattern draws on both the arches found in Indian architecture as well as the movements of the body as it transitions through asanas, the grounding meditative poses practiced in yoga.
Chanting 'Om' is meant to emulate the sound of the universe.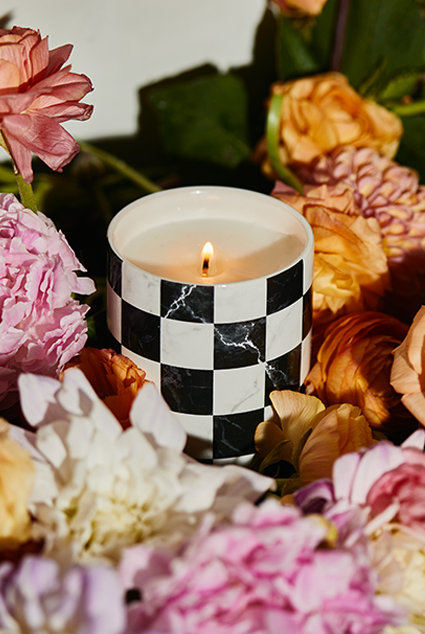 The Good Stuff
Carefully created candles for a happy home and planet.
/
RSPO Certified Palm Wax
/
100% Organic Cotton Wick
/
No Parabens, No Pthalates
/
Reusable ceramic vessel