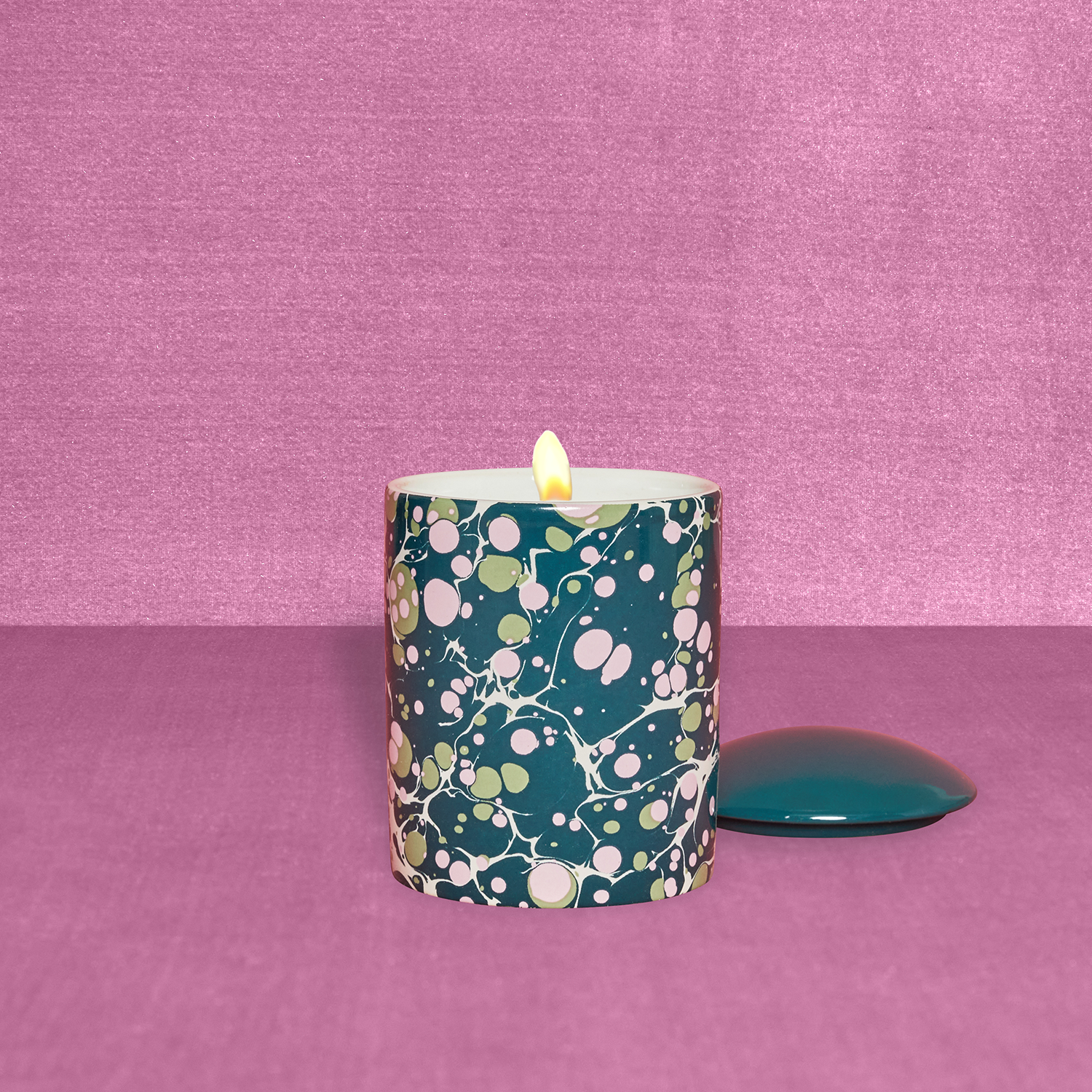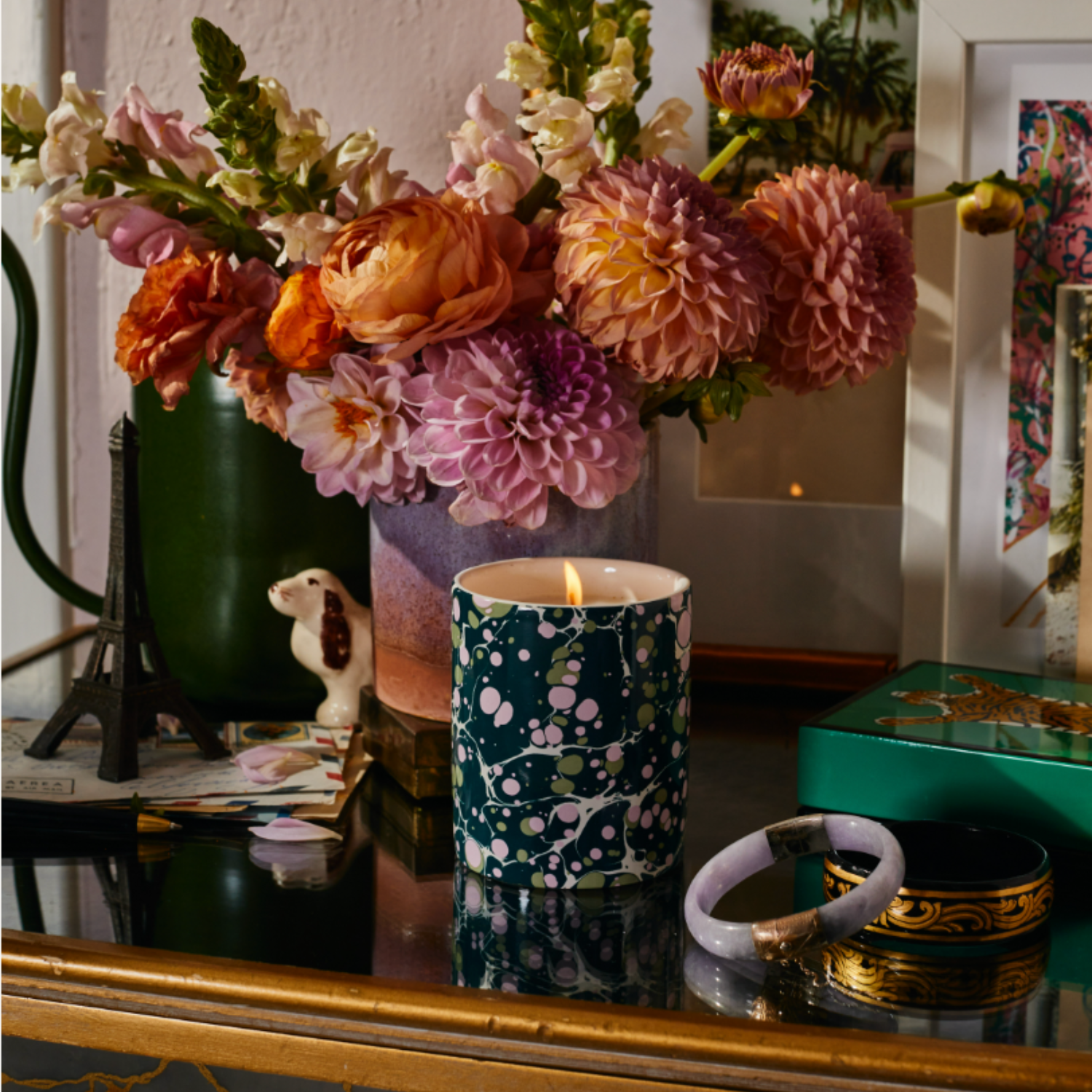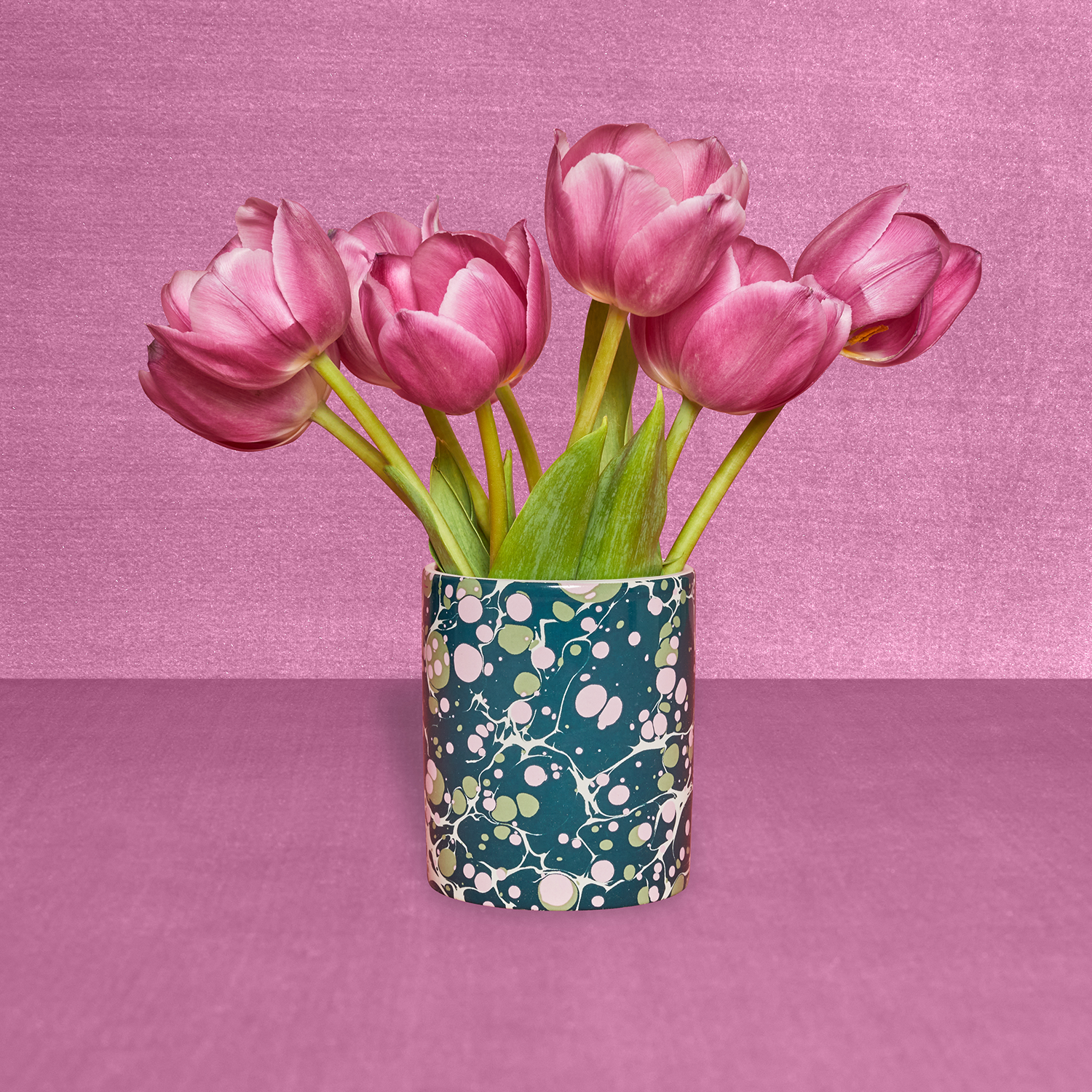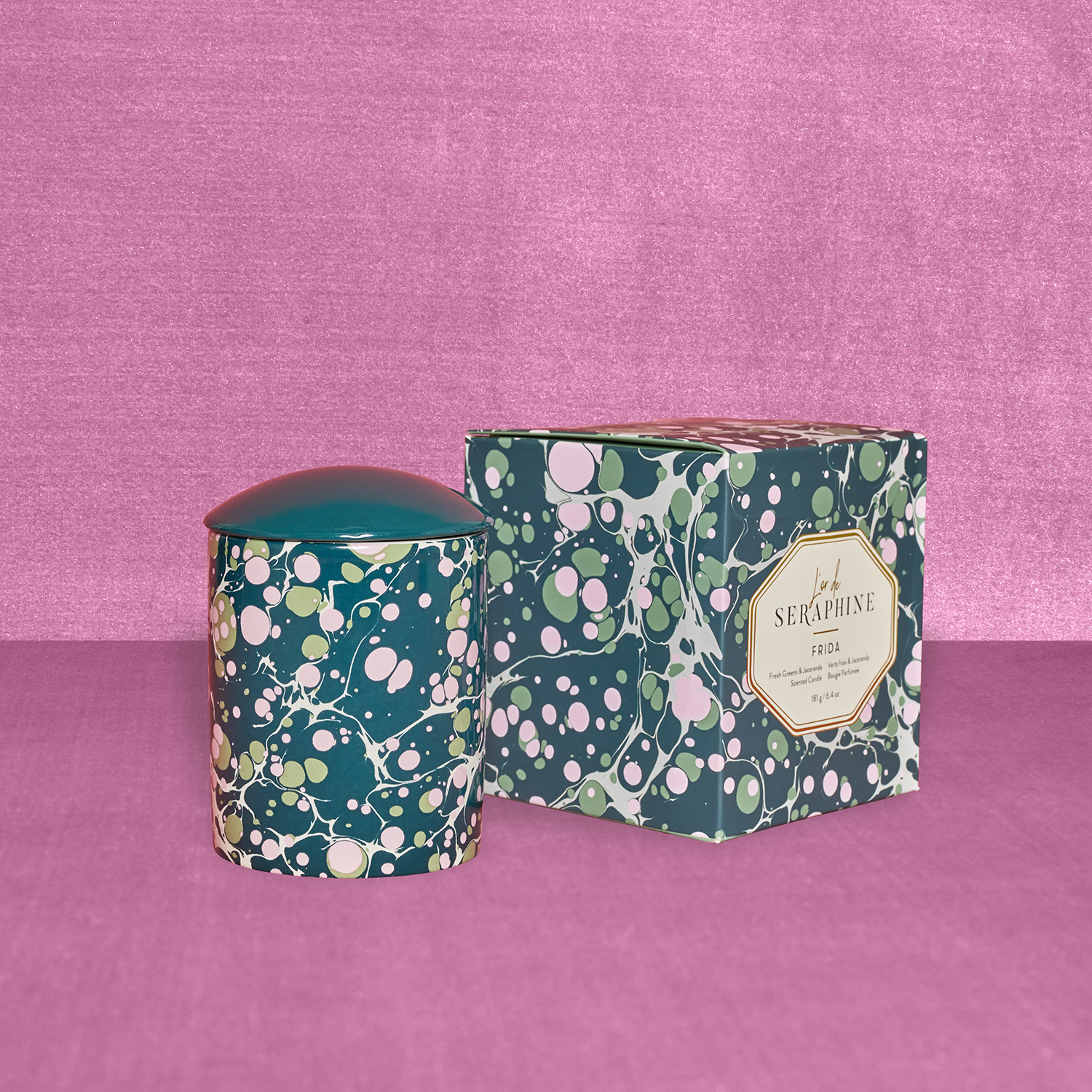 No. 01
Frida Candle
Fresh & Floral
The Vibe
Goodbye city, hello country.
Smells like
Fresh greens, Jacaranda
Fresh greens, deep woods, jacaranda, merigold, elemi, cardamom, amber, cypress musk, Juniper Berry
• Notes: fresh greens, Jacaranda
• Volume — Medium: 6.4 oz
• Burn Time — Medium: 45 hours
• Reusable Ceramic container 
• Gift-boxed
• 100% organic cotton wicks
• Sustainably Sourced Ingredients

THE STORY BEHIND THE PRINT
Some like stripes, others prefer plaid, but our maximalist take on creating a signature pattern is the always one-of-a-kind marble print. Bold and neutral, exuberant and approachable, we're bringing this centuries-old technique of paper marbling up-to-date in striking color combos that can easily fit into any room.
In Japan, traditional paper marbling is known as suminagashi–floating ink.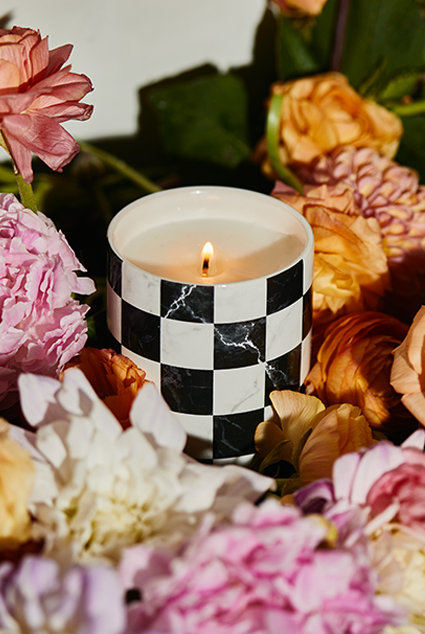 The Good Stuff
Carefully created candles for a happy home and planet.
/
RSPO Certified Palm Wax
/
100% Organic Cotton Wick
/
No Parabens, No Pthalates
/
Reusable ceramic vessel